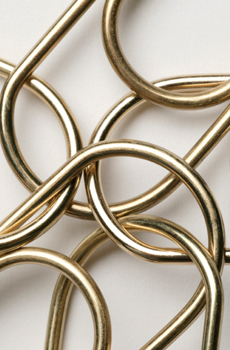 OUR PARTNERS
In Brain Bee we deem that competitiveness and innovation are our greater main strengths. It is for this very reason that within our Group there is a Research and Development Department which every year can rely on safe investments.
The Brain Bee structure is young and dynamic. The staff can boast the presence of highly specialized technicians and engineers featuring a know-how that can satisfy the requests that a relentlessly evolving market nowadays imposes.
For these very reasons, also the guidelines inspiring and leading the relationships with our Suppliers are absolutely based on fundamental values such as loyalty, earnestness, transparency, and respect for entered agreements. That's how Brain Bee can build and consolidate a true partnership with all of their Suppliers.
We entirely realize every single tool , starting from the hardware and software design up to the final tool manufacture and preparation for distribution. Brain Bee thus enables their Suppliers to keep exchanging views with them and also gives them the opportunity of proactively interacting to boost their mutual improvement and growth.
To complete this valuable exchange, the Quality Assurance department, through a cooperative approach, sees to verifying the Suppliers' production and operational processes, so as to ensure their compliance with Brain bee qualitative standards.
THE CRITERIA FOR SELECTION
Being a partner to Brain Bee hence means being enabled to play a proactive role in the production process of a whole chain the target of which is ensuring to the car repairers the utmost quality of both products and services.
That is why being included in Brain Bee suppliers' list is the result of an accurate and continuous selection guaranteed by the purchase department, the Quality Assurance Department, and the Technical Departments.
All prospective Brain Bee Partners, after duly filling in the relevant Brain Bee check list and accepting the purchase conditions, will be monitored through various audits, performed by the Heads of the Quality Assurance, Technical, and Purchase Departments on both their productive and organisational processes in order to certify their eligibility.
Every 4 months an assessment focussing on the following criteria is then performed:
quality of deliveries
timeliness of deliveries
conformity of documents
agreed on terms
We love starting a dialogue and a collaboration with all of our partners. For this very reason, if necessary, we analyse these results together with them and we agree upon given improvements in order to keep a high level of performance and quality standards.
Moreover, from time to time and in any case several times during the year, Brain Bee organizes individual meetings with their own suppliers that are aimed at sharing strategies and operational modalities in order to effectively meet current challenges and seize all opportunities to grow together.