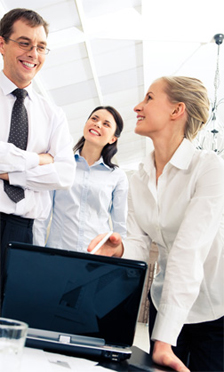 Here at Brain Bee we are always looking for skills and professionalism, because of our constant need to insert resources in which to invest in order to ensure that our company keeps growing and developing.
The main recruitment channels are spontaneous applications, offers made via fax or post and our relationships with Universities and Specialist Schools. The requirements we have of our candidates are linked to our company's Mission and Corporate Values.
We also organise work placement programmes aimed at those wanting to get a taste of the world of work and have a rewarding experiencein a young and dynamic environment
If you are interested in working in a young and dynamic environment and you love working challenges, send your CV indicating your preferred company area.
Do you want to send us your CV?