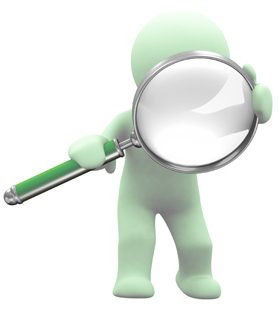 READ THESE CONDITIONS CAREFULLY BEFORE USING THIS SITE
Access to and use of this website is subject to acceptance of these conditions.
If you do not accept the below terms, you are not to use this website.
WEBSITE OWNER AND ADMINISTRATOR
BRAIN BEE SPA
a socio unico interamente controllata da BRAIN BEE HOLDING SPA
via Quasimodo, 4/a
43126 PARMA PR – ITALY
p.iva 02551690346
a socio unico interamente controllata da BRAIN BEE HOLDING SPA
The documents, images, brands and anything else published and reproduced on this website is the property of or is granted by third parties for use by BRAIN BEE SPA and the other Brain Bee companies, and public reproduction of them is prohibited.
RESPONSABILITIES OF BRAIN BEE SPA
No responsibility is assumed for either the content of what is published on this site and the use that third parties may make of it, or any defilement deriving from access to, connection with , downloading of materials and IT programs from this website.
Therefore BRAIN BEE SPA will not be answerable for any damages, losses, prejudice of any kind suffered by third parties as a result of contact with this site or following use of the content published or of the software used on the same.
The site conforms to Italian law and under no circumstances does BRAIN BEE SPA guarantee that the site conforms to the local laws of the user, if the user accesses it from another zone.
LIMITATIONS TO USE OF DOCUMENTS
This website belongs to and is administrated by BRAIN BEE SPA –via Quasimodo, 4/a 43126 PARMA (ITALY) VAT no. 02551690346.
Content (documents and images) are edited by assigned Brain Bee personnel
No document, video or image on the brainbee.com site owned, granted, managed or controlled by Brain Bee Spa may be copied, reproduced, republished, downloaded, sent, transmitted or distributed by any means except for dell' personal use, exclusively for non-commercial purposes, on condition that the information is not modified and that all the declarations relating to copyright and other property rights remain intact.
It is explicitly prohibited to use these documents on other sites or on any other IT network external to the Brain Bee group.
SUGGESTIONS AND PROPOSALS
BRAIN BEE SPAis always happy to receive opinions and suggestions people who use its products, which can be sent via the module on the "CONTACTS" page or sent directly to BRAIN BEE SPA – via Quasimodo, 4/a 43126 PARMA (ITALY) or by email privacy@brainbee.com, entering in the subject line "SUGGESTIONS AND PROPOSALS CONCERNING THE WEBSITE"