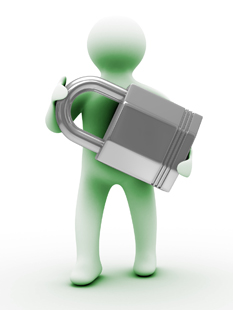 Brain Bee provides its customers and anyone who is interested with a set of content and information on the automotive sector, drawn up by the company's Research, Development, Technical and Marketing departments, which can help you improve the way your garage works.
The design and development of every feature is always the result of a close analysis and consideration of your daily work requirements.
For this reason and to enable you to make the most of our website, we may, in some cases, need information about you. We would like to tell you about our policy, informing you about how we collect information and how we protect it.

The BRAINBEE.COM website is owned, controlled and managed by Brain Bee spa, with registered office at via Quasimodo 4/A Parma (Italy) VAT no. 02551690346, and is therefore subject to Italian law This information is intended to inform users of how Brain Bee processes users' personal details before they access the site's various pages and confer us their personal details, and, indeed, they must read and acknowledge they have read this information before conferring their personal details to us by filling out the forms in question on the various pages of the site.
BRAIN BEE's policy is to adhere to and comply with legislation on privacy and the protection of the personal details of registered users from unauthorised use.(D.Lgs. 196/2003 "Code regarding the protection of personal details")
Any previously registered user can always ask BRAIN BEE to modify or remove his/her personal details and the information collected on him/her, in a simple request to privacy@brainbee.com, entering in the email's subject line "REQUEST TO CANCEL WEBSITE PERSONAL DETAILS".


Types of information collected:
1. ID INFORMATION
For example, your name (name and surname), the name of your company, your postal address, your email address, phone number and postal code. This is referred to as "personal ID" information.
2. NON-ID INFORMATION
For example, the times and days you use our services, the country you live in, the language you speak, the pages of the website you normally visit… This is referred to as "non-personal ID" information or "additional" information.
Every so often we carry out on-line surveys or questionnaires to find out your ideas, opinions and suggestions on how we can improve our website, our products or services. We may also share this information with our business partners, service advisors or third parties so that they too can better understand our customers' demands.

Remember that this information is NOT personal ID information, i.e. you cannot be identified with it.
How we use personal ID data

Personal ID information is gathered only when you register so that you can access specific site content.
The purposes of the collection of this data are as follows:

a)to enable you to register on the website, which is necessary to access certain of its pages and for us to provide and manage the various services offered;
b)after consulting the user and up until the latter's revocation, to carry out marketing activities (such as, non-exhaustively, the sending of promotional and advertising materials, the execution of related analyses on registered users, which enable BRAIN BEE to improve the services and products offered to its customers; and this via email, fax, mms and sms, after obtaining specific consent and up until revocation of the same;
c)to send newsletters to receive updates on all the website's new developments
d)to reply to users' inquiries regarding products or other matters concerning the said website

This personal data will be used ONLY by Brain Bee spa or another company of the group or possibly by carefully selected third parties.

If we should have to publish information concerning you on our website (for example, if you are the winner of a competition), personal ID information that could allow third parties to find out where you live or exactly who you are will never be divulged.
Processing methods
Personal details will be processed mainly automatically, for reasons strictly linked to the purposes mentioned in the above paragraphs.

Nature of the conferral of users' personal details
The conferral of personal details is optional, but part of this information is required (information whose boxes are marked with an asterisk) for BRAIN BEE to be able to meet the user's demands as to the websites functions.
Failure to provide or the partial or imprecise provision of the personal information marked with a asterisk, insofar as it is necessary for the execution of the required service, will make it impossible to execute it; while failure to provide or the partial or imprecise provision of optional personal information will have no consequence whatsoever.
Obligation to Divulge Personal Information in our possession.

Unless we receive your explicit consent, your personal ID data will not be divulged, sold, loaned or sold to anyone except those carefully selected, authorised parties and the companies of the Brain Bee spa group.

The only case in which we will divulge the personal details in our possession without your consent is if we have reason to believe that the transmission of this information is necessary in order to identify, to contact or to bring legal action against anyone who is allegedly causing damage to or interfering in any way (intentionally or otherwise) with Brain Bee rights or property or anyone else who may be prejudiced by the such activities.
Your details may also be divulged where we consider, in good faith, that the law so requires. Brain Bee may also divulge your data if Brain Bee acquires or is acquired by others, whether through merger, consolidation or reorganisation into or with another company.


> What to do if the data concerning you in our possession is not correct or if you wish to remove your details or cancel your registration
The data collected on you are exclusively for the use of Brain Bee, the companies of the Brain Bee group and carefully selected third parties. In order to make sure that the personal ID information in our possession is correct and up to date, you have the right to request that we modify or cancel the data in our possession, by sending by post to BRAIN BEE SPA – via Quasimodo, 4/a 43126 PARMA – ITALY or by email to privacy@brainbee.com, entering in the email's subject line "REQUEST TO CANCEL WEBSITE PERSONAL DETAILS"

> How do we trace your browsing movements on our website/s?
In order to constantly improve our website, it is very useful to know what pages of the site are the most visited and how long our visitors remain in these pages. To do this, we use various methods, set out below.
Use of IP addresses
Use of Cookies.

Security policy

The security of the files of personal ID data is extremely important to Brain Bee.
The only persons who have access to your data are assigned staff , appointed persons responsible for the processing in accordance with arts.. 29 and 30 of the Code, who have received sufficient procedural instructions in this respect
The owner and entity responsible for the processing is BRAIN BEE SPA – via Quasimodo 4/A 43126 PARMA – Italy – VAT no.02551690346
How personal details are processed
Personal Details are processed with automated IT tools, for the time required to achieve the objective for which they were collected. Specific safety measures are taken to prevent loss of data, illicit or incorrect use of it and unauthorised access to it

Acceptance of these conditions
When using the site you are assumed to have closely read and understood this document and followed the instructions it contains. If you do not agree with the policy set out herein and with the recommendations that follow, you are asked not to use this site.
We reserve the right to modify the policy set out herein, whenever necessary. Use of this site after any modifications made to these conditions implies the user's acceptance of these modifications.